katew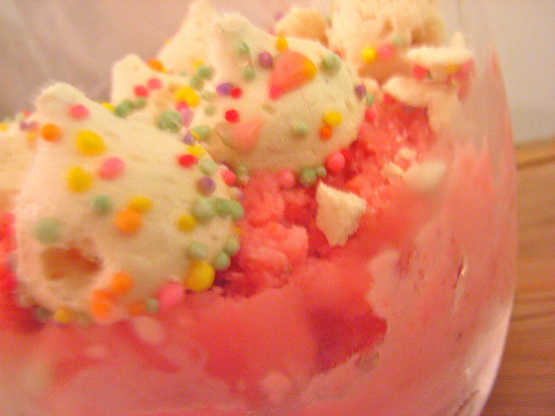 YUM! Can't wait to try this! Freeze time is approximately 5-6 hours if you use an ice cream machine.

Top Review by katew
I made this today using strawberries and thus I consequently chose to use lemon juice instead of orange. I used the maple syrup but there is no maple flavour in the finished product, it just provides a little sweetness. The colour was marvellous and it was so easy to do even for me without an ice cream making machine. I highly recommend this to anyone who wants a healthy treat on a hot summers day that is totally trouble free to whip up. Five stars plus.
Place the blueberries, orange rind and juice into a food processor or blender and process to a puree. Strain through a sieve into a bowl or pitcher.
Stir the maple syrup and yogurt together in a large mixing bowl, then fold in fruit puree.
Churn the mixture in an ice cream machine, following the manufacturer's instructions, then freeze for 5-6 hours. If you do not have an ice cream machine, transfer the mixture to a freezerproof container and freeze for 2 hours.
Remove from the freezer, turn out into a bowl, and beat until smooth. Return to the freezer and freeze until firm.