Blueberry De-Lite Cheesecake
A delicious, creamy cheesecake and so easy. I really love this as it is baked in a square baking dish and lends itself to a smaller family or no leftovers. Developed for RSC #12.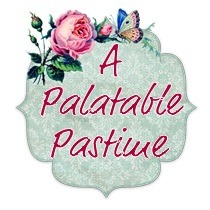 This was excellent and wonderful as a dessert for those who are not allowed very much sugar -OR- those who don't like their desserts overly sweet. I think for those liking it sweeter, it may accommodate an extra quarter cup of Splenda. But we liked this exactly like it was written, being perfect for us. Thanks for sharing and playing RSC12. ~Sue
Preheat oven to 375 degrees.
Place the graham crackers and peanut butter in the container of a food processor and pulse until crackers are crumbed and well blended with the peanut butter; press into the bottom of a square 8-inch baking pan; place in preheated oven for 5 to 8 minutes.
In a large mixing bowl, beat together the cheeses, Splenda and sugar; beat in egg and egg whites; stir in vanilla.
Pour the mixture into the crust and bake for 18 to 20 minutes or until set.
Remove from oven, place on wire rack and with a sharp knife blade that has been dipped in water, quickly run the knife between the crust and pan; allow to stand at room temperature until cool to the touch.
While the cheesecake is baking, mix together the fresh berries, Splenda, sugar, lemon juice, salt and bring to boil, lightly crush the berries with potato masher or back of a spoon to help release the juices.
Cook for 1 minute, mix together the cornstarch and water until smooth and whisk into the berry mixture; continue to cook over low heat until clear and slightly thickened.
Remove from heat and pour into a small dish, allow to cool at room temperature.
When the cheesecake is cool to the touch top with berries, cover and refrigerate until ready to serve.
Please make sure that the cheesecake and topping are both room temperature before topping the cake.