Bev I Am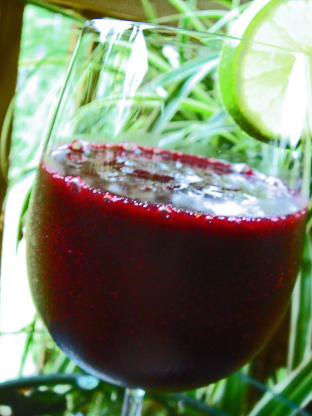 I love blueberry season! What better way to use a cupful than to combine them with a daiquiri!

I made this for two. I used 1 cup coconut rum instead of light rum and only 1/4 c. sugar. The drink was excellent!
Combine all ingredients in a blender and process for about 30 seconds.
Pour into a chilled glass.