AZDang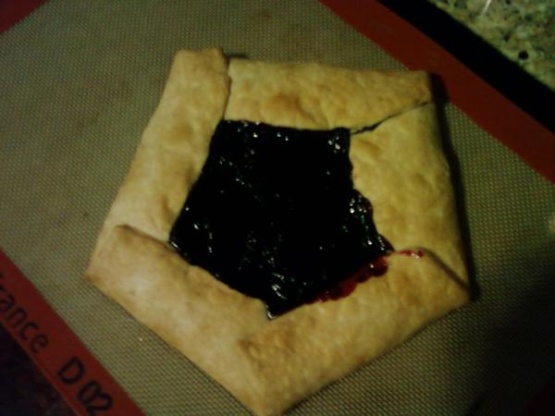 I adapted the 'Blueberry Filling for Pies' recipe to use as a crostata filling when I had an extra pie crust lying around. It tasted great topped with whipped cream, but I think ice cream would be even better. I hope you like it, too!
Defrost pie crust.
Bring blueberries, sugar, and lemon juice to a boil over medium heat, stirring frequently.
Dissolve cornstarch in water. Pour into berries until thick.
Cool slightly.
Place rolled out crust on a parchment paper or silpat lined cookie sheet.
Place blueberry filling in the center of crust and spread to within about 2 inches of the edge.
Fold the edges over.
Bake about 30-35 minutes at 400°F.