Blueberry Cream Cheese Pound Cake
CandyTX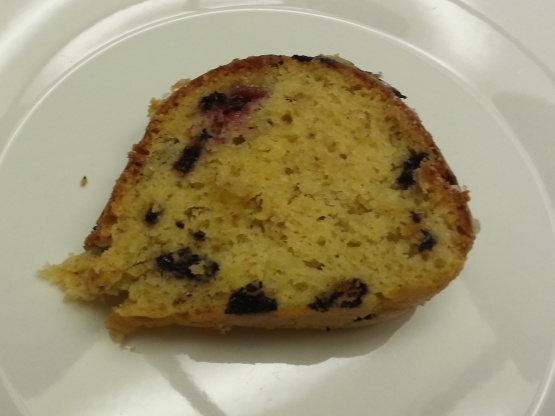 My 10 year old daughter has become quite the little chef and has been baking for the past several months. She spied this one after her brother decided he MUST have poundcake and decided to make it. Oh wow. This was amazingly awesome. It was light and fluffy, the blueberries give it a really nice tartness to set against the sweetness of the cake. The cream cheese makes the cake itself smooth and delicious. We mixed some powdered sugar with water and drizzled over the top. This is a keeper!
Preheat oven to 325 degrees.
Flour a 10 inch bundt pan.
In a large mixing bowl, stir together cake mix and sugar.
Make a well in the center and pour in cream cheese, eggs, oil and vanilla.
Beat on low speed until well blended. Beat 4 minutes on medium speed.
Stir in blueberries and pour batter into pan.
Bake 40-45 minutes.