Prep 20 mins
Cook 20 mins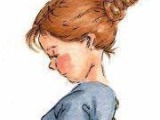 These golden irresistable little cakes are reminiscent of the crips tops of blueberry corn muffins. They have a delicious sugary crust like a muffin top, but unlike muffins, the crumb is moist, buttery and very tender.These are really good served with fresh seasonal berries
Directions
Pre-heat oven to 400*F.
Melt the butter in a large skillet over medium heat. Cook until some of the white milk solids fall to the bottom of the skillet and turn a rich hazelnut brown. Strain the browned butter through a fine sieve into a clean bowl and discard the solids.
Sift together into the bowl of an electric mixer (fitted with the whisk attachment) the icing sugar, almond flour, cake flour and cornmeal.
On the lowest speed add the egg whites and zest; mixing until the dry ingredients are moistened. Increase the speed to medium low and stir in the browned butter.
Increase speed to medium and beat until smooth.
Fold in the blueberries.
Butter and flour 12 muffin tins or 2 inch mini tart tins. Spoon the batter into the prepared tins and bake for 18 to 20 minutes until the cakes are golden brown around the edges.
Transfer to a wire rack to cool completely.