Rita1652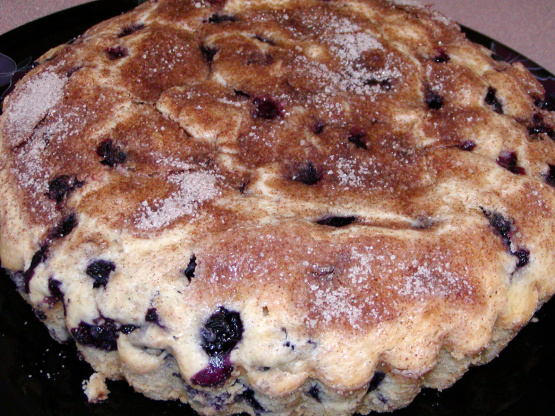 This is an adopted recipe that so many of you have enjoyed and I am so very glad. I have revised the directions to reflect the cooking method that RitaL used....so hopefully it will be much clearer now!!!

Mine was okay.. turned out dry and not very sweet.. maybe I'll try like other reviewer with melted butter on it..
Place flour, sugar, baking powder, & salt into a food processor and pulsed to sift and lighten.
Then add the room softened butter and pulse.
Next add milk & eggs and pulse.
Mix in by hand 2 cups of frozen blueberries (which have been dusted with flour).
Bake in a 9 inch pan at 350 degrees for 30 to 40 minute.
Let cool.