Joanne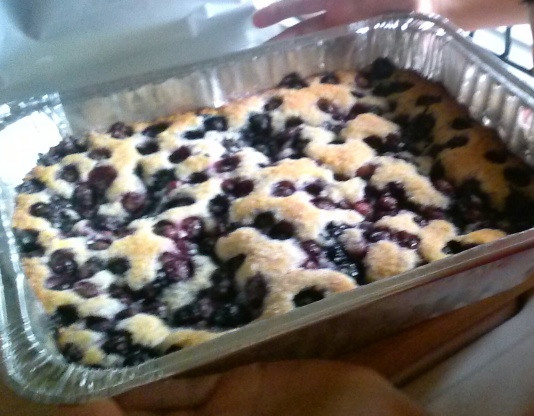 I was watching an episode of The Pioneer Woman on the Food Network one day and she made a blackberry cobbler. It looked so easy to make and yummy, so I had to try it. I substituted blueberries for the blackberries. I made a little more batter than she did, and used a little less sugar. It was delicious!
Preheat oven to 350 degrees.
Grease a 3 quart baking dish with butter (I used an aluminum tray, easy cleanup).
In large bowl wisk together the self rising flour, 1 1/2 cups of sugar and milk. Wisk in the melted butter.
Pour the batter into the greased baking dish and sprinkle the blueberries all over the top.
Bake for 45 minutes, then add remaining 2 tbs. sugar evenly over the top and bake for an additional 15 minutes.