lazyme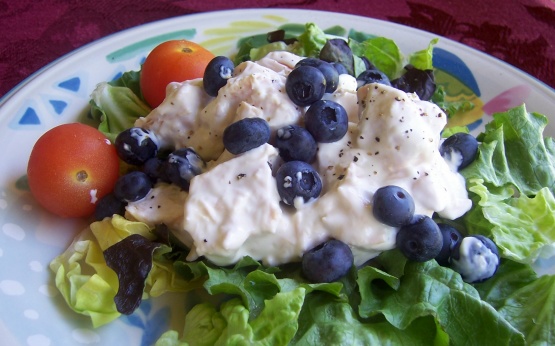 A simple and tasty chicken salad with healthy blueberries.

I liked everything about this recipe except the fresh tarragon was just too overpowering for my taste. It was so dominant that I couldn't get past it. I would significantly reduce the amount to maybe 1/2 T. or try this with another fresh milder herb. I do love the idea of blueberries in chicken salad. Thanks.
Mix together mayonnaise, sour cream, lemon juice, mustard, hot pepper sauce and salt.
Stir in chicken, celery and blueberries.
Add tarragon and toss lightly. Arrange lettuce leaves on serving plates.
Spoon salad over lettuce leaves.