Blueberry Buttermilk Pancakes
Boomette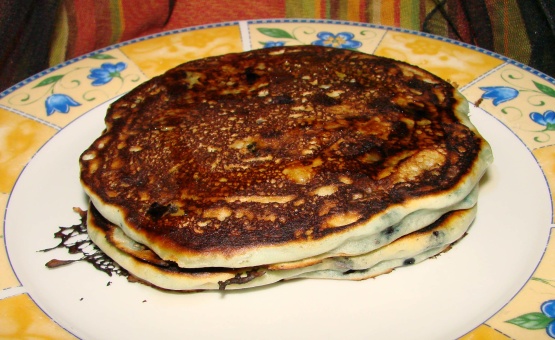 Adapted from Good Food Magazine, July 1987.
Mix flour, sugar, baking powder, baking soda, and salt in mixing bowl. Whisk egg, buttermilk, and vanilla together in small bowl. Add buttermilk mixture and butter to flour mxiture and stir just until blended. Stir in blueberries.
Heat oil on griddle over mediium-high heat. Spoon 1/3 cup batter onto griddle for each pancake. Cook until top is full of bubbles; flip and cook until second side is golden brown. Serve hot.