Blueberry Buttermilk Muffins
Redsie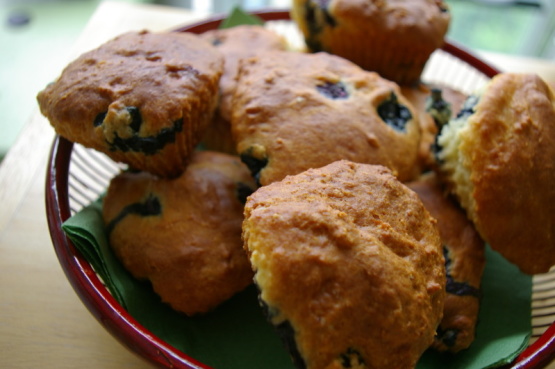 For us, the ultimate summertime treat.

This is my first attempt at making Blueberry Muffins. They turned out very moist and not overly sweet which is what I like. Full of berries. DS and DD both loved them. DH missed out so too bad for him. Thanks for a terrific recipe.
Combine dry ingredients in a mixing bowl; set aside.
Combine egg, buttermilk, and butter; mix well.
Make a well in center of dry ingredients; pour in liquid ingredients.
Stir just until moistened.
Fold in blueberries.
Fill greased muffin pans 2/3 full.
Bake at 425 degrees for 20-25 minutes.
Remove from pan immediately.