Hey Jude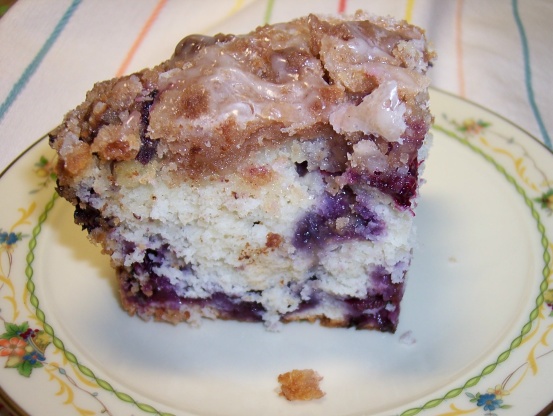 This delicious blueberry dessert can be served as a dessert with a meal or a breakfast dish. It's wonderful!

I was so excited to find this recipe on here...my Mom used to make this when I was little. It smelled so wonderful while it was baking, great memories! DJB, you didn't mention what size pan, but I remember my Mom making it in an 8" x 8" glass baking dish, so that's what I used and it turned out perfect. Thank you DJB for a trip back in time for me!!
Blend flour, sugar, baking powder, shortening, salt, milk and eggs.
Beat for 30 seconds.
Stir in blueberries.
Sprinkle with topping.
Bake 50 minutes at 375 degrees.
Drizzle immediately with glaze.