Prep 10 mins
Cook 50 mins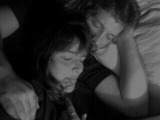 This is a great brunch item to make the night before. You can also cook it right away. Note that there is no added sugar because you will get the sweetness from the syrup. I increase the bread to 6 slices and it tastes great to us that way. You can use whole wheat or sourdough too. Really up to you. :)
Directions
Spray a 8x8 pan with nonstick cooking spray. In a medium bowl, add bread cubes, cream cheese, blueberries (and pecans if using).
Beat eggs, half-and-half, vanilla, and zest in a medium bowl until blended. Pour over bread mixture, coating well. Gently fold so as not to break up the blueberries much.
Gently pour mixture into the 8x8 pan and sprinkle with a bit of nutmeg. Cover tightly with foil. (You can bake now, or refrigerate for up to 24 hours Just bring to room temperature before baking).
Preheat oven to 350°F Bake covered for 25 minutes. Uncover and bake an additional 25 minutes more or until top is puffed and center is set. Serve with blueberry syrup and a dollop of Cool Whip.
Most Helpful
Took your tip & used 6 slices of bread, & left the rest of the recipe as given, although I did use a blueberry syrup that I'd made! Great tasting & wonderfully satisfying! We had it for breakfast & then again in the late morning, & served it the first time with a sprinkling of homemade granola on top! Thanks for posting this great recipe! [Tagged & made in Please Review My Recipe]
I halved this for my daughter and I as DH doesn't like cream cheese chunks. We used whole wheat bread as that's all we use and regular syrup. I skipped the Cool Whip. Very yum!