Ang11002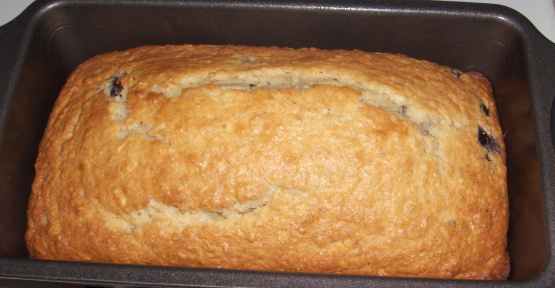 I dare anyone to eat this bread and not make a yummy sound. It is so very easy to make that I often make it Sunday mornings before the family wakes up.

This was a great recipe! I mixed it as written but made 18 muffins instead of a loaf of bread. I baked them for 23 minutes. Delicious! Thanks for sharing!
Stir Bisquick, oats, sugar, bananas, milk and eggs in bowl until moistened.
Beat vigorously 30 seconds.
Gently stir in blueberries.
Heat oven to 350ºF and pour ingredients into a greased loaf pan.
Bake 45 to 55 minutes or until toothpick inserted in center comes out clean.
Cool for about 10 minutes and remove from pan.