Blueberry Baby Smoothie (Fwdgf)
2Bleu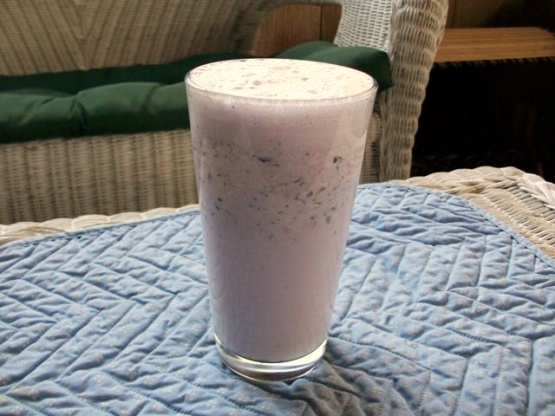 A ton of antioxidents in this healthy drink! I adapted this from "French Women Don't Get Fat" by Mireille Guiliano, but made substantial changes to the amounts. Did you know?... Dark honey has more antioxidants than light honey.

I loved this smoothie! It's not overly sweet, very light and fresh but still filling enough to make a great quick breakfast. I would imagine that the same basic recipe could be used with any berry, or even peaches. I will halve this next time because the full recipe made enough for 2 generous-sized smoothies. Thanks for sharing this 2Bleu!
Mix the blueberries in a blender with the milk, honey, and lemon juice.
Add a sprinkle of cardamom just before serving.