Blueberry and Raspberry Scones
loof751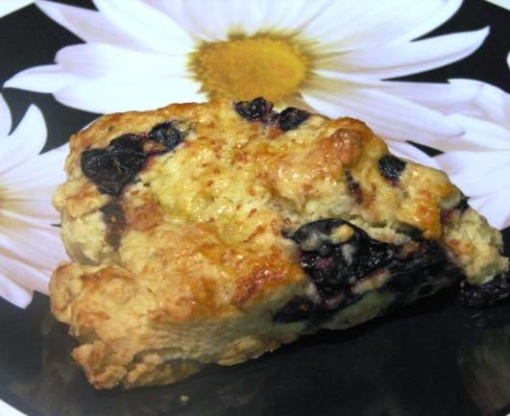 I found this in the Home and Family 1996 magazine and decided to save it here. Sounds good. Time includes 1 hour to chill.

Delicious! Very moist and tender with just the right amount of sweetness. I mixed everything by hand and had no trouble. I did spinkle just a bit of sugar on top after the egg wash. My daughter loves scones and she REALLY loved these - thanks for sharing!
Place flour and butter in food processor and combine.
Add baking soda, baking powder, sugar and lemon juice.
Mix in cream and pulse to combine.
Do not over mix.
Wrap in plastic wrap and chill.
Preheat oven to 375 degrees.
Roll out dough to 1 inch thickness and cut scones.
Place on buttered baking sheet and brush with egg wash.
Bake 13 - 15 minutes.