Blueberry and Mango Fruit Salad
This summery salad would be great for either breakfast or as salad for supper.
Directions
Peel managoes and cut into bite-size pieces and then place in a large serving bowl.
Add blueberries and sugar to mangoes, toss.
Grate the zest and juice the lemon and then add both to the fruit. Stir in orange juice.
Cover and refrigerate.
Most Helpful
This was delicious! I had to use frozen mango and frozen blueberries because fresh fruit wasn't available in my store this time of year. The frozen fruit worked great! Thank you.
What a nice easy recipe to prepare; we loved it! Thank you for sharing; I made it for ZWT5. Rita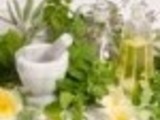 Great way to serve mango and blueberry. I didn't ad the sugar, and used fresh orange juice. Delish. KissKiss's pic is better than mine, so I won't post. Made for the Epicurean Queen Team, ZWT5.