Blueberry and Flax Milkshake
Rita1652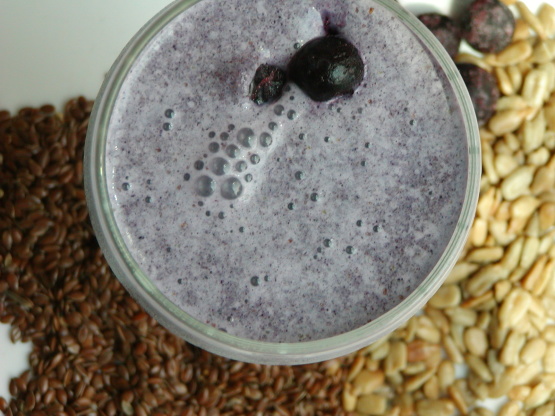 Found this at http://www.womens-menopause-health.com. I will be posting more of their recipes. Keep posted! I add ice cubes to the blender.

Top Review by ellie_
A nice change from other smoothie/ healthy shakes and I think it is a bit healthier for you besides, but even with the honey (I used 2 tablespoons) it wasn't as sweet as other smoothies and tasted more like a tasty "good-for-you" drink. By the way I used frozen blueberries so this may have made some difference. Thanks for sharing!
Combine ingredients in a blender and serve cold.