Annacia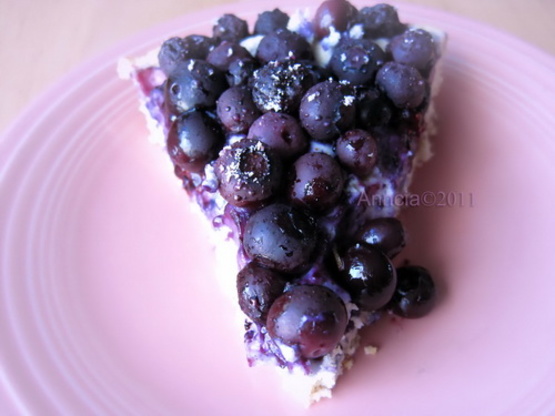 This is from Coup de Pouce. A dessert made in less than 30 minutes.

We loved this, I've made it twice and both times it was fantastic. The first time I made it as directed and put whipped cream on top...yum! The second time I added small chunks of cream cheese to the blueberries, just tossed it in then added more blueberries....Oh, so Delicious . Thanks for the super easy, great recipe, It's a keeper.
In a bowl, mix flour, 1/2 cup sugar and baking powder. Add milk and melted butter and stir with a wooden spoon until homogeneous (not stir too much). With a spatula, spread the dough in a greased square mold 8 inch side. Sprinkle with blueberries and with the remaining sugar (1/3 cup).
Cook in a preheated oven of 350 F 40 to 45 minutes or until a toothpick inserted in the middle comes out clean. Put the Cake-Pudding on a grill and let sit 10 minutes.
Serve hot.