Blueberries and Cream Frappuccino
Rita1652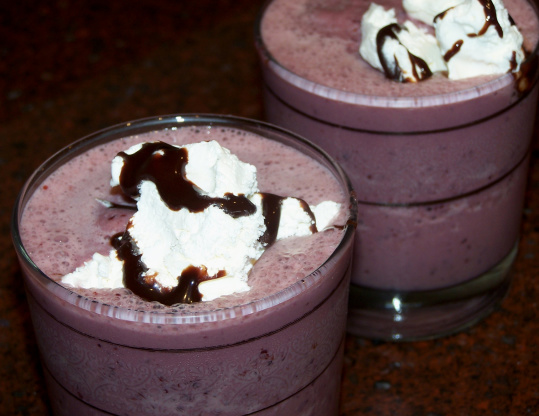 This is a creamy frozen coffee drink tasting of fresh picked blueberries. It is perfect to cool you down on a warm summer day. You might want to share this with a friend or enjoy it all to yourself.

I thought it was creamy, also. The key is to let the whipped cream melt and mix into the drink. I had some coffee left over from this morning, in which I added just a little instant coffee to make stronger. I also used chocolate ice cream instead of the vanilla with chocolate syrup. I added some sugar, too. I'm not into the health food thing, so the sugar was needed for me.
Place all ingredients in a blender except whipped topping. Blend to desired consistency. Top with a dollop of prepared whipped cream and a few blueberries to garnish.