Blue Ribbon Peanut Butter Cookies
Patti G.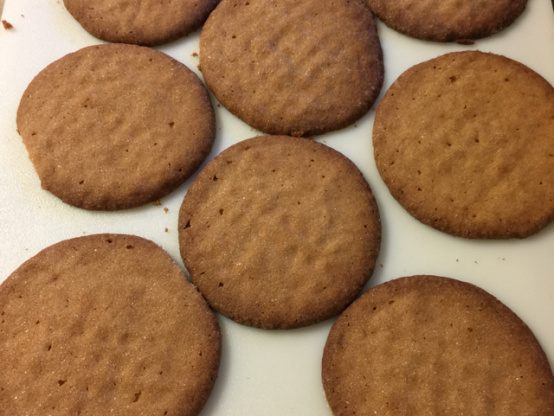 I used this recipe when I won a Blue Ribbon at the South Plains Fair in Lubbock, Texas in 1981. It came from a cookbook my mother received as a Wedding gift in 1952. I don't know the name of the Cookbook and the only copy of the recipe I have is hand written by my mother which is priceless to me. A batch of these cookies was the only thing my father in-law wanted from me for his birthday, Father's day and Christmas. I hope you enjoy them. The real trick to them is not to over cook them (it will make them to crunchy) or under cook them ( it will make them to soft), you want a balance between the two.

Holy Cow, Batman!! These are fabulous!! We make peanut butter cookies often, but somehow missed this recipe. Many peanut butter cookie recipes look similar, but this one is a true standout. DH actually put this together this morning, and he is an excellent cookie baker. Sugary, peanut buttery, and extremely tender, they are everything a peanut butter cookie afficionado could want. Thank you for our new favorite standby!
Cream butter, peanut butter, both sugars, egg and vanilla.
Sift together all the dry ingredients; blend into creamed mixture.
Shape in 1 inch balls; roll in granulated sugar.
Place 2 inches apart on a ungreased cookie sheet.
Press balls with a fork making a crisscross on top or press a peanut half into the top of the balls.
Bake at 375 degree oven for 10 to 12 minutes.
Cool slightly; remove from pan.