Blue Plate Special Halibut or Salmon
BarbryT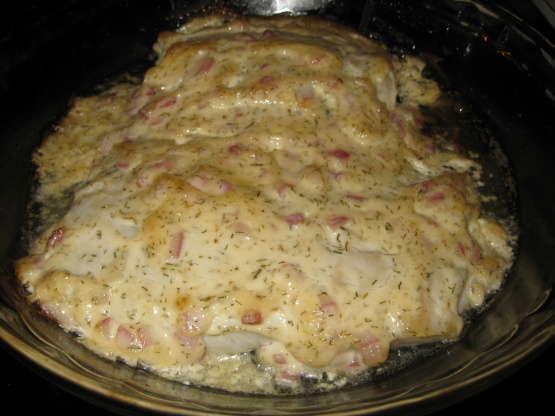 This comes from "Seafood Twice a Week". It was my first attempt at cooking fish. It always turns out great and gave me the confidence to try other fish preparations. It's also great for those nights when you're just too tired to cook. The next day, leftovers mashed and mixed make a good halibut-salad sandwich. My favorite is halibut with this preparation, but salmon is good this way, too.

I made this with a small peice of salmon I had so I had to adjust the amounts of everything but I have to say I thoroughly enjoyed it, I like the onion flavor and I love red onion anyway, I did not have much dill so I used what little I had and I also used alot of ground black pepper. It was delicious and a keeper!
Lightly oil or spray a baking dish before placing fish in a single layer.
Mix remaining ingredients; spread over fish.
Bake at 400 degrees F for 15-20 minutes or until done.