Blue Mountain Coffee Rum Poached Pears
Jostlori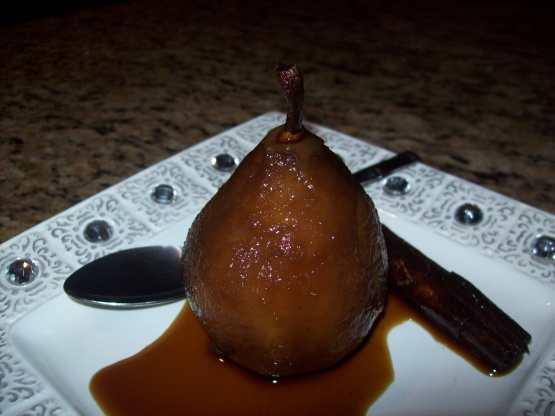 I like to make these with Jamaican coffee, but your favourite filter coffee would do nicely.

Made this with Vanilla rum and served over vanilla ice cream. Simply wonderful.
Place the coffee in a pan large enough to hold the pears snugly with the sugar and cinnamon and heat gently.
Carefully peel the pears, leaving the stalks intact.
Poach in the sweetened coffee for 20 minutes, turning occasionally.
Turn off the heat, stir in the rum and allow the pears to cool in the coffee mixture.
Transfer to a bowl and chill until ready to serve.
Toserve, place the pear in a pretty, shallow glass dish or bowl and spoon over the coffee syrup.