Boomette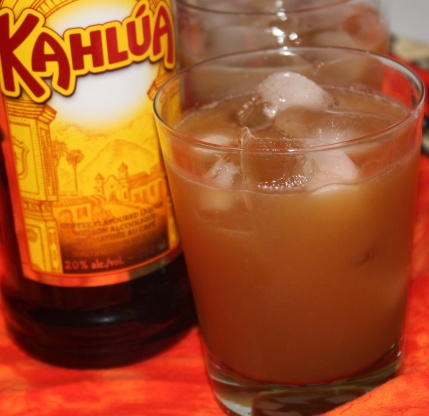 This recipe was named after Jamaica's highest mountain range, famous for coffee grown there. It is also claimed by the Blue Mountain Inn, one of the island's premiere restaurants. Recipe is out of the Island Cooking cookbook.

After my first sip, this was 4 stars. After a few more sips, I really like this! The flavors really meld together well. DH says that after two servings this could make it to 7 stars! Won't even go there! Made with Starbucks coffee liqueur, Bacardi light rum, Finlandia vodka, and freshly squeezed lemon/lime juices. Thanks, fellow Gourmet Goddess, Ck2plz! Made for ZWT9.
Combine all the ingredients and shake well.
Servie in a old fashioned glass and serve.