Found this recipe in a recent SouthernLiving Magazine. I made these for the 4th of July and they were a huge hit! The recipe calls for tequila, but I used rum.
Directions
Combine all ingredients in a blender.
Fill with ice to the 5-cup level, and process until smooth.
Serve immediately.
Most Helpful
Yummy! We used Captain Morgan's dark rum, and added ice cubes to the blender rather than use frozen Margarita mix. because of the dark rum, we got olive green colored drinks, but it is still yummy yummy! Thanks for posting this delicious drink!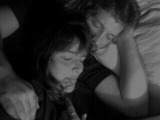 Made as directed and everyone loved them! Thanks for sharing the recipe!

Made these for the 4th this year, and they were definately a hit. Tasted and looked great!