Parsley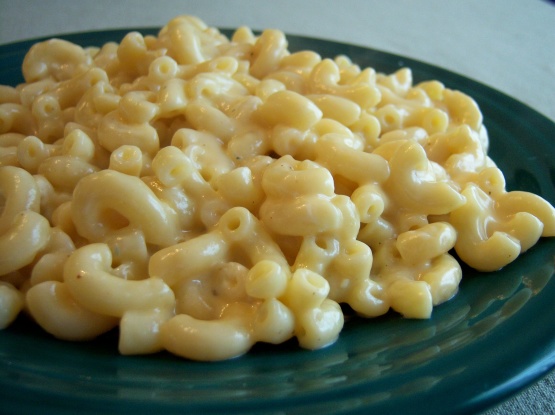 This is a great recipe for parties. It has a very different and unique flavor that just makes everyone happy. :) This is also great when you add hamburger meat to it.
Boil pasta to al dente in salted water, drain, and set aside with a lid to keep warm.
In a medium saucepan, melt the butter over medium-low heat, add the flour and cook for about 3-5 minutes or until it smells nutty, stirring constantly.
Whisk in the milk and bring to a boil, stirring occasionally.
Remove from the heat and add the rest of the ingredients.
Stir into the pasta and serve.