msmia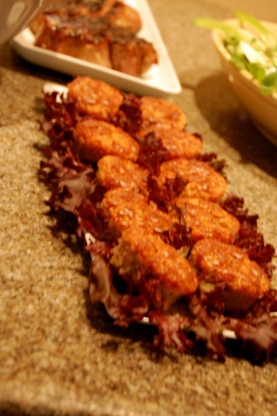 Spicy blue corn muffins - delicious! Recipe is easily doubled, and they freeze well.
Preheat oven to 375 degrees F; grease a 12-muffin tin very well with butter.
With an electric mixer, cream together the butter and sugar; add the eggs and chopped peppers.
Add the cheeses, flour, cornmeal, baking powder, ancho, garlic, salt, milk, and corn (if using), and mix until blended (do not over-mix).
Pour the dough into the tin, dividing the portions evenly between the 12 muffins.
Bake at 375 degrees for 35-40 minutes or until a tester comes out clean; turn the muffins out to cool.
Makes 12 muffins.
Note: some people like corn muffins sweeter, so feel free to add more sugar to taste; jalapeno peppers are also good in this recipe, use as much as you like for the level of spiciness you prefer.