Blue Cheese Walnut Spread
GaylaJ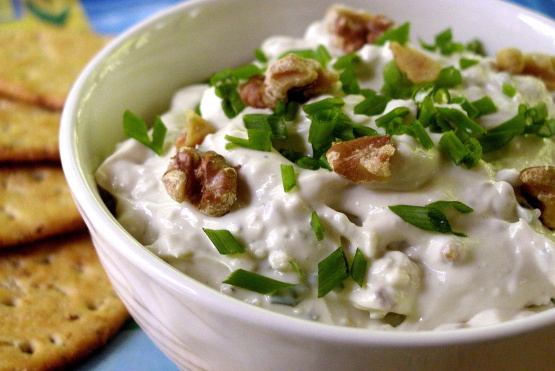 This spread is great on hearty crackers and on celery.

Came here to post this, but I see it's already here. This is one of the most excellent and easy cheese spreads I've ever made, and one that gets requested just about every time I go to a party. I've made it with dried chives, but it is much better with fresh. I usually let it set overnight to make sure the flavours blend well, then get it out at least an hour before serving to make sure it's not too solid and the flavours have a chance to mellow.
In a mixing bowl, blend together cream cheese, blue cheese, sour cream, and Worcestershire sauce until well-blended.
Stir in walnuts and chives. Spoon into serving bowl. Garnish with extra chives, if desired.
Chill at least 1 hour to blend flavors.
Serve with crackers or celery.