Blue Cheese Topped Grilled Ranch Steak
Peter J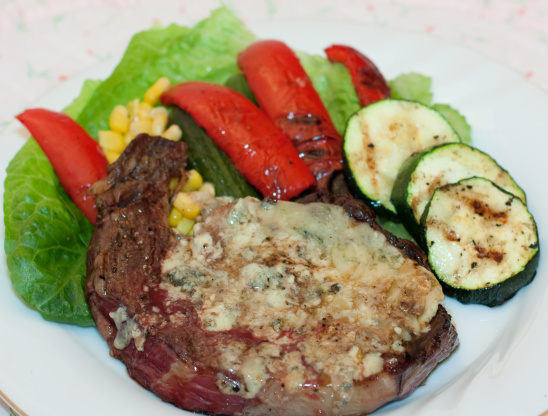 Now you can prepare this restaurant favorite at home with this easy recipe. We love these steaks!
Brush both sides steaks with oil; seaon with lemon pepper and garlic powder.
Grill steaks covered over medium coals to desired degree of doneness.
During last 2 minutes or grilling; top steaks with blue cheese. Heat
1-2 minutes more or until cheese begins to melt.