Blue Cheese Salad Dressing or Dip (Great for Buffalo Wings)
PaulaG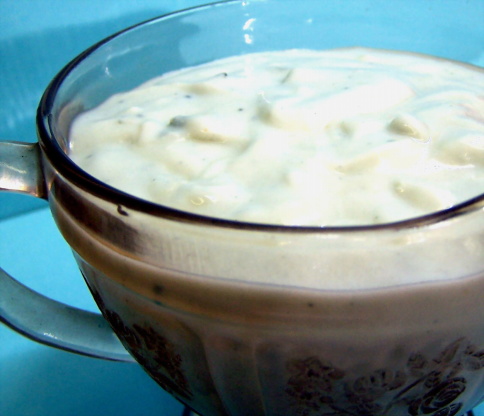 This makes a great dip for buffalo wings! You can add in a couple teaspoons Worcestershire sauce also if desired.

Made this to go with my husband's buffalo wings (the best ever, I might say) for the playoffs. We normally buy a good quality blue cheese from the dairy case (expensive), thought we would give this a try. He tasted it right after I mixed it up and simply said, "The best." I also agree. Thank you Kittencal for another great recipe.
In a bowl, mix sour cream, buttermilk, mayonnaise and onion salt until well blended; add oil, mix again.
Crumble blue cheese very finely, and add to buttermilk mixture; stir to mix well.
Chill for 4 hours or more (to blend flavors).
Serve with salads, as a fresh veggie dip, or spicy Buffalo-style chicken wings (my husband's favorite!).
Note: when this dressing is first made, it will appear very stiff, however it will thin out after it chills for several hours, and become just the right consistency for pouring.