GaylaJ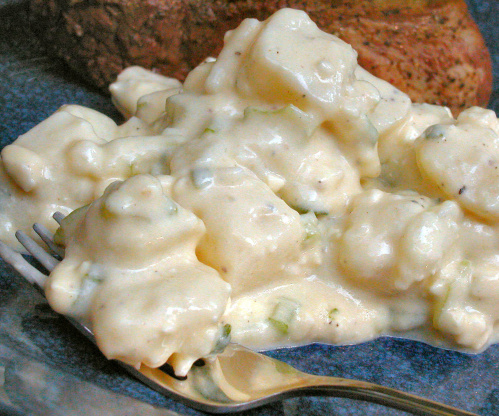 I can imagine this served with a char-grilled steak topped with garlic butter. This was cut out of a 1990 Bon Appetit. Well better late than never, I have Sundays dinner menu to drool over!
Boil or steam potatoes until tender, peel and cut into 1 inch cubes.
In a large bowl toss the still warm potatoes with wine, salt and pepper.
Combine remaining ingredients and mix with potatoes.