Blue Cheese-Pecan-Avocado Salad With Honey Mustard Vinaigrette
Parsley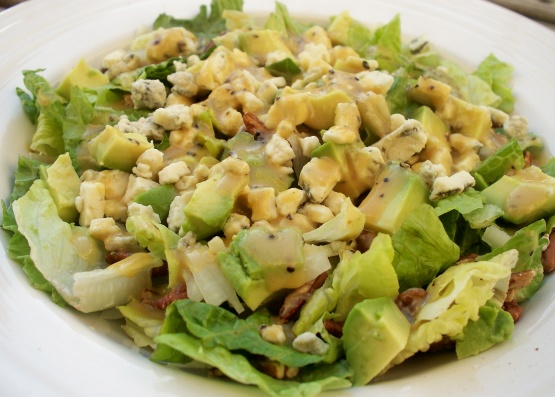 This is one of my favorite salads to throw together. The dressing can be used on almost any salad. I never measure when I'm making salad dressings, so the amounts are approximate.

I used the vinaigrette recipe on a three bean with red onion salad. The only thing I altered was I used a bit more mustard than stated in recipe. It was absolutely delicious. This is now my go to recipe for honey mustard vinaigrette and marinade. Thank you.
Dressing: Whisk together garlic, mustard, honey, and pepper.
Whisk in vinegar and then oil.
Taste and add more mustard, honey, or other ingredients if necessary to your liking. Set aside.
In a salad bowl, combine lettuce, pecans, blue cheese, and avocado.
Add dressing and toss to combine.