Blue Cheese & Hazelnut-Stuffed Mushrooms
Prep 15 mins
Cook 10 mins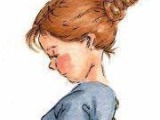 Stuffed mushrooms are a party food classic. Here they're reborn with sassy blue cheese and toasty hazelnuts. Sprinkle the greased baking pan lightly with salt and pepper before placing themushroom caps on the pan to season the bottoms of the mushrooms.
Directions
REmove the stems of the mushrooms; set the caps aside. Finely chop the mushroom caps.
In a large nonstick skillet, melt the butter over medium-high heat. Add the chopped mushroom stems and onions, and saute for 3 to 4 minutes, or until the mushrooms are soft. Add the garlic and saute 30 seconds. Add the thyme, sherry, and salt, and cook until the mixture is dry. Add the cream, Tabasco, and Worcestershire. Cook, stirring often, until the cream is reduced and thickened and the liquid is almost cooked out. The mixture should be paste like.
Remove from the heat and transfer the mixture to a bowl. Let it cool to room temperature. when cool, stir in the toasted chopped hazelnuts, blue cheese, Parmesan and bread crumbs.
Stuff the mushroom caps, dividing the filling evenly among them. (about 2 tsp per mushroom). Press the filling in well and mound it up.
Lightly spray a rimmed baking sheet with nonstick vegetable spray or oil it with olive oil. Place the mushrooms, not touching, on the baking sheet. (If desired, cover tightly and refrigerate for up to 1 day. Let come to room temp before baking).
Preheat the oven to 400*F. Bake the mushroom caps for about 10 minutes, or until they are just getting tender and lightly browned and the filling is gooey. Serve immediately.
Most Helpful
I changed up this recipe so much that I shouldn't even call it the same recipe but I used it for inspiration and mine turned out delicious. First of all, I used walnuts instead of hazelnuts. Secondly, I omitted the worcesterchire sauce because I didn't have any. Also, I cooked the mushrooms down until they were almost dry but instead of adding cream, I added two big tablespoons of mayonnaise to hold the stuffing together. The mushrooms were nutty and rich and delicious.
I'm afraid this didn't go over well. Easy enough to make. I guess only a few like bleu cheese and others like hazelnut. It's not fair to grade it any lower because my friends were used to my normal stuffed 'shrooms. But truly, there was little spice to it.