Blue Cheese Columbine Dip
GaylaJ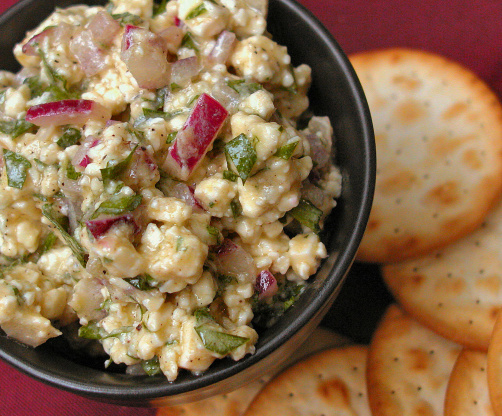 A friend originally made a variation of this recipe, and I later found this version in the Colorado Collage cookbook. Definitely tastes better after a few hours.

Top Review by Jezski
Definitely 5 Star. Gotta like bleu cheese though. Much better at room temp than cold. Although, if you get the munchies late at night, this is terrific spread on the end piece of plain white homemade bread. Even cold. With a glass of sauvignon blanc. Mmmm. Many thanks for posting. UPDATE: 2/9/09. Soften 4 oz. of goat cheese and add all the other ingredients for a creamier spread with essentially the same flavors. The goat cheese does cut the strong bleu cheese taste though, without changing the basic flavor. Take it out of the fridge an hour before if you want it spreadable. That may or may not be what you're looking for! Very good!
Set blue cheese aside.
Combine remaining ingredients in a bowl.
Add blue cheese.
Cover and let stand at room temperature 2 hours.
Serve on crackers.