Blue Cheese Bacon Burgers
gailanng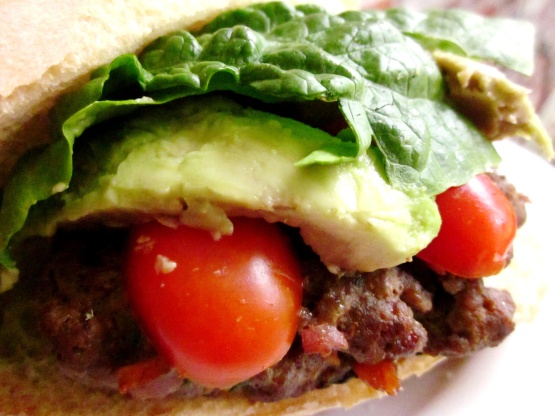 A burger I created with all of my favorite flavors. Make sure you give yourself 2 hours to let the meat rest before grilling.
In a large bowl, mix the ground beef, blue cheese, bacon, scallions, hot pepper sauce, Worcestershire sauce, black pepper, salt, and mustard.
Cover and refrigerate for 2 hours.
Preheat grill for high heat. Gently form the burger mixture into 4 patties.
Grill patties to your desired doneness.
Serve on rolls with lettuce, tomato, avocado and mayo.