Blue Cheese and Rosemary Mashed Potatoes
Nimz1466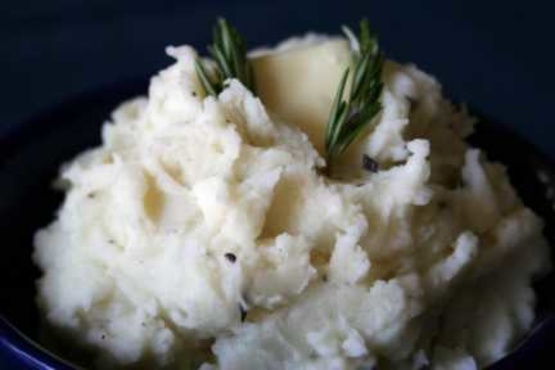 This can be made up 8 hrs ahead of time then reheat.
Cook potatoes in a large pot of salted boiling water until very tender about 15 minutes.
Drain potatoes and return to pot.
Add cheese and milk mash until smooth adding more milk if necessary.
Stir in rosemary.
Salt and pepper to taste.