Blue Cheese and Pear Bruschetta
ihvhope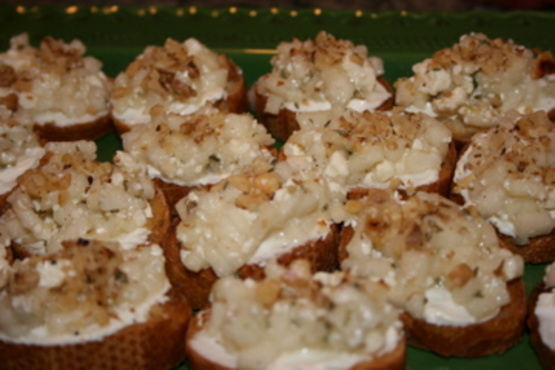 This recipe works best with a sharp crumbly blue cheese like Maytag, Roquefort or Cabrales.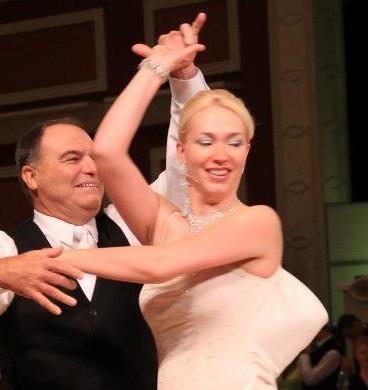 Made these over the weekend and found then quite tasty. I changed a couple things. I doubled the amount of blue cheese and used only one pear. I used cream cheese instead of mascarpone because the latter is so expensive. Also, I changed the order of directions a bit because I wanted the cheese to be melted and I didn't want the bread to be too crunchy. I spread the baguette slice with the cream cheese and topped it with the pear/blue mixture before putting it in the oven, and then simply warmed it up until the cheese melted. Finally, I think next time I would use basil instead of parsley. I think basil would be better suited to the other flavors in this dish.
Cut pears into a small dice, and place in a small bowl.
Sprinkle pears with lemon juice and toss. Add the parsley, blue cheese, and oil and toss gently and thoroughly.
Season to taste with freshly ground black pepper. Set aside.
Preheat the broiler. Arrange bread slices in a single layer on a baking sheet and toast under the broiler until lightly browned and crisp, 1 to 2 minutes per side.
Spread each toast round with a teaspoon of mascarpone. Top with a generous tablespoon of the diced pear mixture, mounding it up high and pressing it firmly.
Finish each one with a sprinkling of walnuts and serve.