jonesies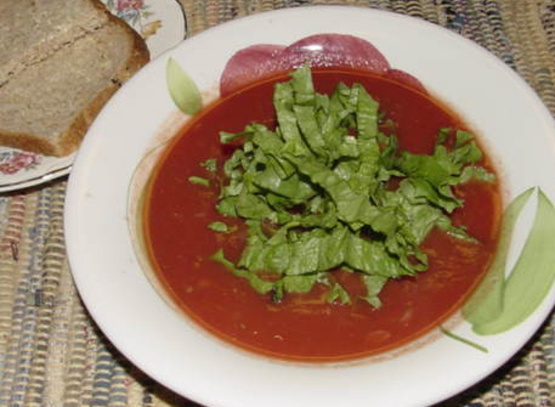 This is a great tasting soup. Nice and hearty for a fall or winter day. The kids devour this soup, but then again, so do we!
Coarsely crumble bacon and set aside.
In a 2-quart saucepan, stir together the tomatoes, broth, white beans and seasoning. Bring to a simmer; stir in vinegar.
In a small bowl, toss together the leaf lettuce and basil.
Ladle soup into large bowls, garnish each serving with lettuce/basil mix and bacon.