Matt4197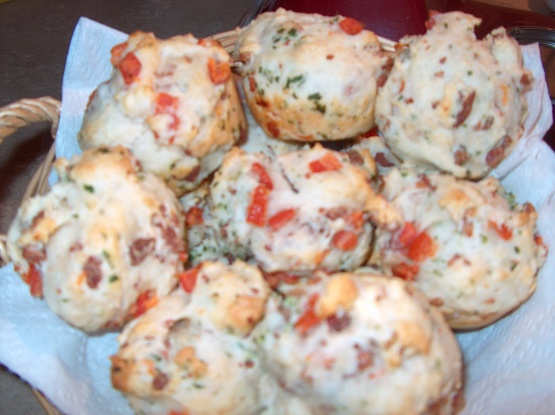 I got this one from Quick Cooking magazine. These muffins are delicious. These are great for a snack, appetizer, bake sale, or food gift. Really good served with cream cheese also.
In a large bowl, combine flour, baking powder, and sugar.
In another bowl, beat milk and mayonnaise until smooth.
Stir into the dry ingredients just until moistened.
Fold in the bacon, tomatoes, and parsley.
Fill greased or paper-lined muffin or mini muffin cups 2/3 full.
Bake at 400° for 20 to 25 minutes or until a toothpick inserted comes out clean.
Cool for 5 minutes before removing from pan to a wire rack.
Serve warm.