loof751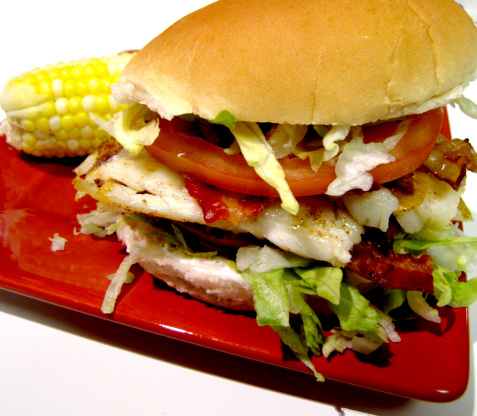 Adapted from a recipe in Redbook. The original recipe used Artic Char -- which I am not able to buy where I live -- subbed catfish and thick bread (challah, toasted) -- buns worked fine for us.
Heat a grill pan over medium heat and cook bacon (I use thick peppered bacon which takes longer to cook -- about 10-20 minutes). Drain on paper towels.
Drain excess grease from pan and after salt and peppering fish cook fish in same pan (5-10 minutes per side depending on thickness of fish).
In a small bowl mix together dressing (mayo - salt and pepper).
Toast buns and spread mayo mixure on bottom of bun, add lettuce tomato slice, bacon and 1 piece fish top with lettuce and tomato and top bun (spead with mayo mixture) mayo side down.
Repeat for rest of the sandwiches.