loof751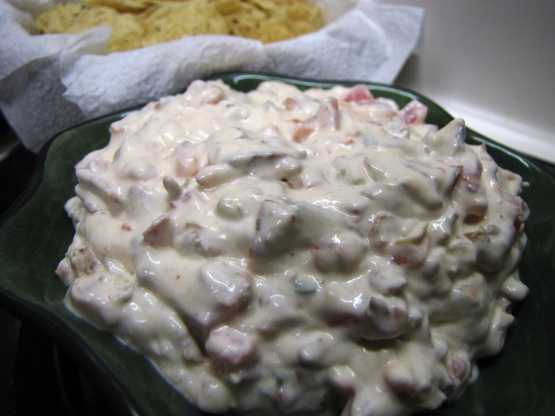 BLT = Bacon, leek, and tomatoes! They all go into this tasty and very easy dip! Prep time doesn't include chilling.

I loved this dip as did family & friends. I bought some round bread and cut out the center and put the dip in the middle and it was a big hit!
Combine all ingredients and chill for at least two hours.
Serve with chips, crackers, or raw veggies such as cauliflower or cucumber slices.
Also makes a nice bread bowl filler. :).