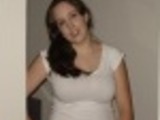 I love blts and I love them even more as a club!
Directions
Spread mayonnaise on one side of a piece of toast; add layer of American cheese, blt, two slices of tomato, one leaves of lettuce, and three pieces of bacon.
Spread mayonnaise on second piece of toast and place on top, mayo side down.
Spread mayonnaise on top of that second piece of toast.
Layer American cheese, the rest of the tomatoes, lettuce, and bacon on top.
Spread mayonnaise on third piece of toast and place on the stack mayo side down.
Place toothpicks in 4 corners of sandwich to hold together.
Slice the sandwich in quarters diagonally.
Most Helpful
Died and went BLT Heaven!!!

Great! Love the third piece of bread in there! I did have it on bread instead of toast, but still yummy yummy!!

Very yummy. Hubby really enjoyed this version of a classic BLT. Thanks so much for posting! Made for I Recommend Tag.