BLT Barbecue Chicken Salad

A nice salad on a hot summer day!
Directions
In a small bowl, mix the mayo, bbq sauce, onion, lemon juice, and pepper; cover & refrigerate until ready to serve. Place salad greens on a large serving platter, add tomatoes, chicken, bacon and eggs. Drizzle with dressing just before serving.
Most Helpful
Great salad, yummy flavors! I only had butter lettuce, so I missed some crunch in this, next time I will use romaine or add carrots or celery and maybe even some baked tortilla chips. I added a touch of apple cider vinegar at the table, and it really brought it all together. I halved this for 2 people (but quartered the chicken) for an entree salad.

We loved this salad. I loved that I found another great way to use up a rotisserie chicken. The dressing was absolutely delicious!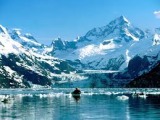 Loved by all!!! This fed me and 3 adult children for lunch. Big Hit. Made for PAC Spring 2013.