loof751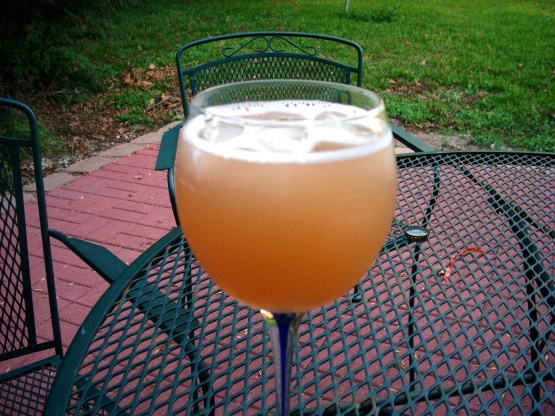 When I lived in Spain and we had "office parties" I was always asked to bring the Sangria. While most Sangria is made with red wine, I like white better - we had one called Diamante, mmm. After tweaking the recipe each time, I think it's a really good one now. Since I'm a blonde, they called it blonde Sangria made by La Rubia!
Mix all liquid ingredients with the ice into a punch bowl, then add the fruit.
Stir, serve up, and enjoy, but be careful, it sneaks up on you, but it tastes sooo good! Also good to add champagne instead of wine.