Pixie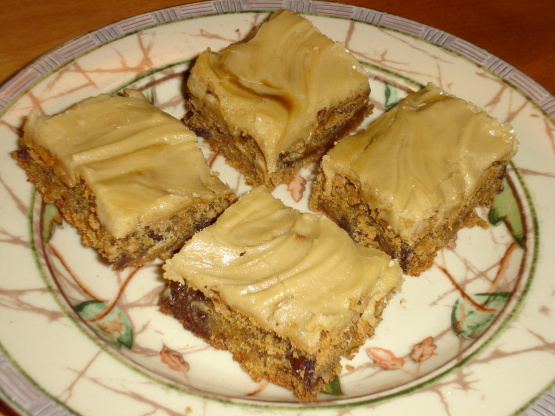 This has always been my favorite cookie. You can add in chocolate chips and/or nuts, but I love the plain, unadulterated maple-like flavor. To halve the recipe, use an 8x8" pan and check five minutes sooner.
Mix together first four ingredients in a small bowl and set aside.
Mix together the oil, sugar, eggs, and vanilla, then stir in the dry ingredients.
Bake in a greased, 9x13-inch pan, for 25-30 minutes at 350°F or until a toothpick comes out clean from the center.