chia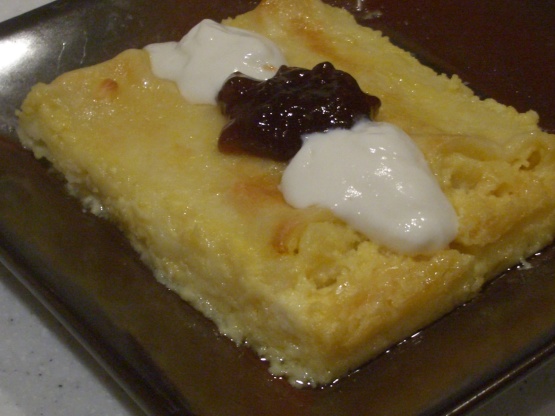 Recipe by Adie
This is a staple for brunch in our house. It is easy to make the night before and just pop in the oven. Instead of using all cheese blintzes, I like to alternate 6 cheese and 6 blueberry in the pan.

Top Review by chia
i chose this recipe for pac '08, and made it for our break fast after yom kippur. i thought it was good, but i was unclear about the directions- i wound up adding the melted butter to the rest of the ingredients and that did make it a bit greasy. i had sprayed the pan and the blintzes with pam, so maybe i should have omitted the butter. anyway, i took your advice and served it with sour cream and preserves, very good.
Melt butter in a 9x13 inch glass baking dish.
roll frozen blintzes in butter and place side by side. There will be room between each blintz.
Blend all ingredients and pour over blintzes.
Refrigerate overnight.
Bake in a 350 degree preheated oven for 45 minutes or until set, puffed and golden on top. Serve immediately.
Serve with sour cream and preserves.