GaylaJ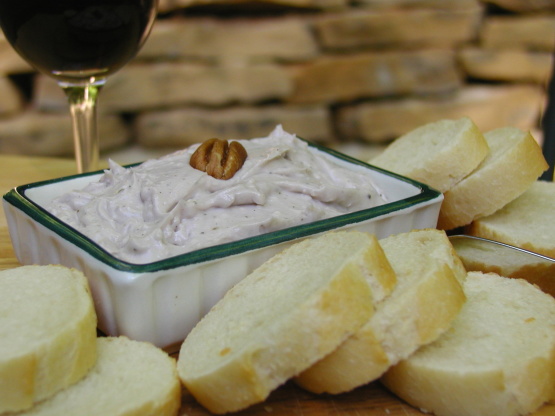 This treat can either be served with hot toast and a green salad as a starter or with crackers as an addition to a buffet table. Either way, enjoy!

Top Review by GaylaJ
This was simply wonderful! We spread it on sourdough baguette slices, and everyone loved it, right down to my 10-year-old who said we should have it often. It is so simple and quick to whip up, I'm sure I WILL be making it often.:) Thanks, Madeleine, for sharing the recipe!
Process the cheese, butter and port until smooth.
Mix in the mayonnaise and black pepper.
Spoon into 4 individual ramekins and press a pecan half on top of each.
Cover and chill until needed.