Blet - Bacon, Lettuce, Egg and Tomato
Tisme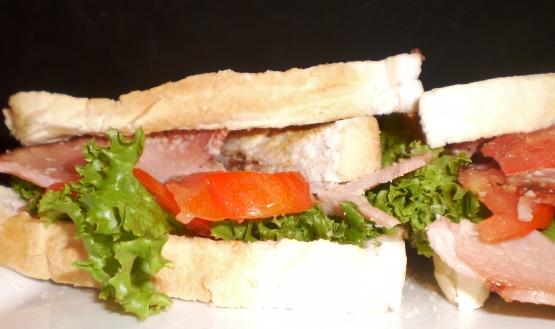 Oh so good dear Kate. I added a little bit of extra indulgence with some avocado slices and had a marvelous breakfast.
Fry bacon till crisp.
Combine mayonnaise and mustard.
Toast bread lightly then butter if so desired.
Spread toast with mayo/mustard mix.
Top with sliced tomatoes, season then add lettuce leaves.
Fry eggs in bacon fat and place on sandwich then season.
Cover with second slice of toast.
Serve immediately.