KateL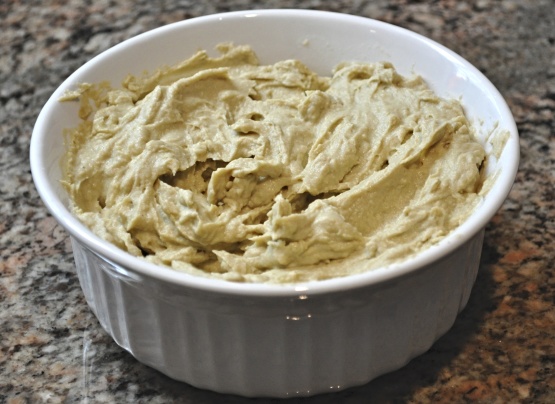 This recipe is from an old issue of Vegetarian Times. It's a pale green color, and they recommend serving it with mild crackers or vegetables and garnishing with red pepper.

Top Review by KateL
Tastes better than it looked, some of our party liked this dip the best, and its calories are half of the competing bean dips. For a brighter green (than I got), cook the green beans until slightly crunchy, then chill with crushed ice, then drain well before adding to the blender. I enjoyed the taste of this dip very much. Made for 2013 My Three Chefs.
Saute the onions in butter or margarine until softened.
Put all ingredients in a blender and blend until smooth.
Transfer to a serving dish and cool until ready to serve. Garnish with red pepper slices.