Prep 20 mins
Cook 45 mins

A tasty orange cake, quick and easy to make with the help of a blender or food processor. Substitute chopped nuts for the raisins to make an orange nut cake.
Directions
Preheat oven to 325 degrees Fahrenheit. Grease a bundt (tube) pan well.
Sift flour, baking soda and salt together in a large mixing bowl. (Place sifter over the bowl.)
Rinse the raisins under cool water in a strainer; drain well on paper towels or a clean tea towel. Add the raisins to the flour mixture, toss to coat the raisins.
Cut the whole seedless orange into chunks. Place the orange chunks, shortening, eggs, sugar and sour cream in the blender or food processor. Process to make a puree.
Add puree to dry ingredients lightly and quickly. Do not overmix.
Pour batter into the prepared tube pan.
Bake for 45 minutes or until cake tests done. Meanwhile, prepare topping to pour over hot cake.
Topping:.
Mix orange juice and sugar together well. Pour mixture over the hot cake.
Reviews
Most Helpful
Yummy-licious! Quick and easy and bursting with vibrant flavors. I made it on the spur of the moment and didn't have enough raisins so I added enough dried cranberries to make 1 cup. It was delicious. I think any dried fruit or combination of dried fruits would work: apricots, cranberries, dates, cherries, papaya, etc. Next time I'll add nuts too. My mouth waters just thinking about it.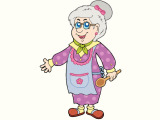 Very good, rich cake! I subbed dried cranberries for the raisins but otherwise followed the recipe. The cake doesn't rise up very high - about 3/4 of the way up the sides of the pan - so the slices are short ones. I used freshly squeezed Clementine juice in the drizzle that I heated before adding the sugar; topped the hot cake with 1/2 of it and the rest just before serving. I took it to a potluck dinner and my friends all loved it -not a crumb was left.
This is amazing and so easy! I used about only half the topping and then when it cooled dusted with confectioner's sugar. I plan to try this with dates & walnuts sometime.